Spline Broaching Video

Click to View

Keyway Broaching Video

Click to View
A sampling of parts utilizing Ty Miles machines in the manufacturing process.
Internal Broaching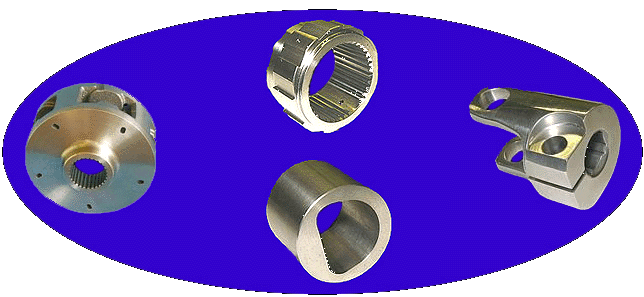 Examples of parts that were internally broached to produce internal involutes, irregular shapes or most any hole configuration you can imagine such as spline broaching or gear manufacturing. This can be done on a multi station machine, completing up to 3 or 4 parts per machine cycle.
Surface / Slot Broaching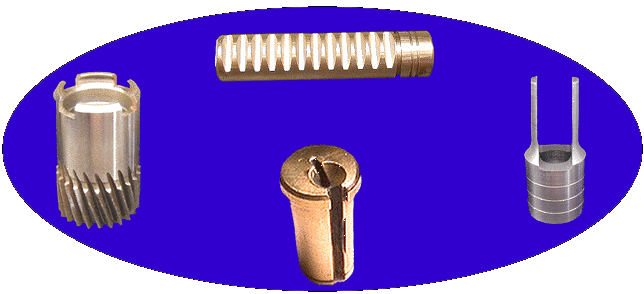 Examples of typical single pass surface and multiple pass slot broaching, achieved by using standard / interchangeable tooling. To accommodate various part sizes and shapes, the fixtures can be used with an almost unlimited range of work holding jaws, adaptors, and locator nests, either made in your own tool room, or furnished by Ty Miles.
Straddle Broaching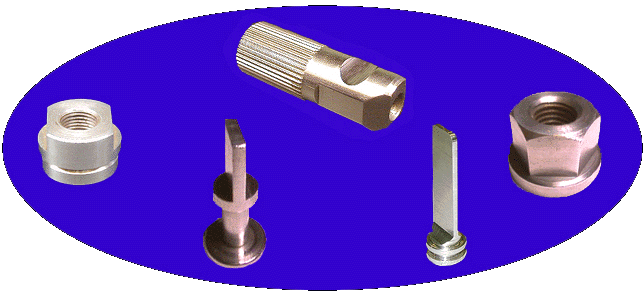 Examples of typical straddle broach operations. These cuts are achieved by using opposing straddle broaches and simple hydraulic clamping. Most straddle squares and hexes can be completed in a single broach pass with the use of an automatic indexer, collet and anvil part support.
Home
Machines
Examples
Tooling
Customers
Contact Us
© 2016 Ty Miles Inc. No duplication or reproduction without author's consent. All Rights Reserved.
9855 Derby Lane, Westchester IL 60154 708-344-5480 stevem@tymiles.com