Ty Miles Inc. Broaching is a well established company based near Chicago, with over 60 years of experience in the field of metal working. We are pioneers in high speed broaching, and broaching systems, with more than over a thousand systems working in the field. Our competent, experienced staff is ready to handle any of your broaching needs.

* Builders of a full line of new broaching machines.
* Builders of special machines that include broaching and/or other
secondary metal cutting operations.
*Spline broaching, Keyway broaching services
* USED BROACHING MACHINES, Remanufactured machines
* Automotive Industry Broaching
* Retrofit existing broaching equipment
* Fixtures, holders, pull heads of any type
* Full line of broaching tools
* PRODUCTION BROACHING--both internal and surface
* BROACH SHARPENING and reconditioning service
* AR10 AR15 MAGWELL and LOWER RECEIVER Broaching
If you're presently milling a lot of flats, slots, straddle flats, squares or hexes, the MILES high speed broach approach is much more efficient and economical. Even for short production runs because the equipment is Standardized. A common application for broaching would be a keyway, keyslot or spline utilized in gear manufacturing. Everything you see in this home page has varying degrees of general-purpose broaching utility. Other advantages: fine surface finishes, good burr control (even across threads), fast setups via interchangeable tooling.
********With HIGH SPEED BROACHING...your typical production rates can be well over 700 pieces per hour!!!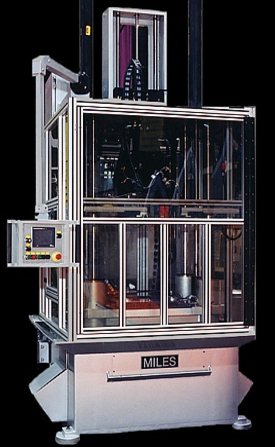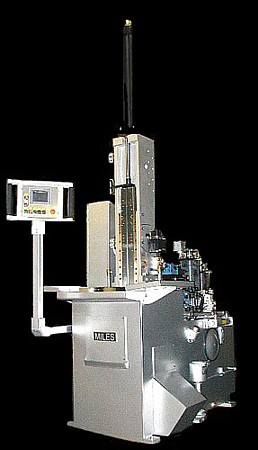 Table Up Broaching Machine Video
Click to View
Home
Machines
Examples
Tooling
Customers
Contact Us
© 2016 Ty Miles Inc. No duplication or reproduction without author's consent. All Rights Reserved.
9855 Derby Lane, Westchester IL 60154 708-344-5480 stevem@tymiles.com